Being able to beautiful apply makeup is easier than you think. I can take you through step by step creating a makeup look that suits you. Making you feel radiant and confident by creating flawless skin and learning how emphasis your features. Understanding the products and shades that work for you.
My lessons are bespoke to you. We talk through what you are looking to achieve from your makeup lesson. Lessons last for two hours. Leaving confident that you will be able to recreate what you learnt. You will also get to practice during the lesson. They are one to one, giving you the opportunity to focus on you.
I will guide you trough choosing colours that work in harmony with you.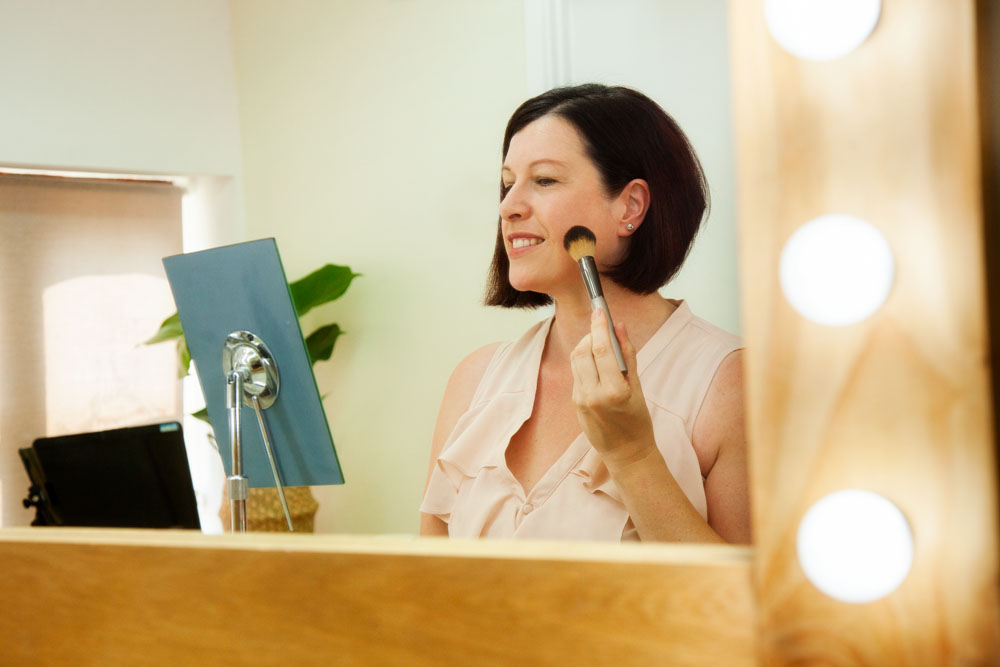 When we were first met I felt I certainly look my age. The way I normally look every day of the week. With your help I was the talk of the night! Young girls commented on how good my skin was. Without fail the words 'amazing' and 'stunning' were all I heard. They had never seen me looking that good and they truly were amazed at what could be achieved by having a makeup lesson.
So many, many thanks; you gave me the confidence to go for it!

Anne in Northampton
You will take away with you a personalised face chart. With details of products applied and where they were placed. At the end of the lesson I will take a few portrait images for you to have a reminder of how the makeup looked by the end of your session.
As a stockist of the deliah makeup range and you can choose to buy any items used during the lesson. There is exclusive access to my kit that includes a variety of makeup for all skin types and tones. Being able to try them before deciding to purchase them can save you lots of money!
Makeup lessons are beautiful gift and are available as a gift voucher.