Choosing a makeup artist for your wedding can be difficult. Your style preference is important and needs to come through on your wedding day. Brides are the focal point of the day and want to feel comfortable and happy with their overall appearance. Here are my top five tips to help you choose a wedding makeup artist:

How to choose your Make-up artist
Recommendations and Testimonials
Ask friends and family for recommendations, professional artists will have testimonials of previous wedding clients on their website. This will help you decide if they are the makeup artist for you and your wedding party. Asking family and friends which make-up artist they used for their wedding will give you a good starting point.

Wedding make up portfolio
Look at pictures of the artists work. Do they fit the style you are looking for on your wedding day? Can the artist create a variety of looks to cater for the whole wedding party? Do they have team members they can bring for large groups. If you're looking for a boho feel for your wedding day, then you should look for these images of hair and make-up within their portfolio to make sure they can achieve the style you desire.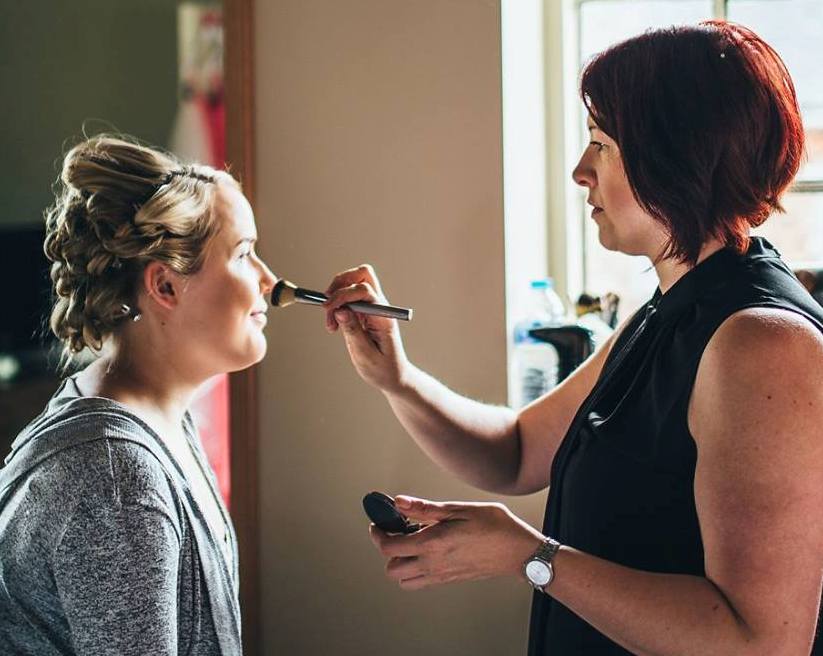 Will they Travel on the day to do your wedding makeup?
Check if the artist travels to you on your wedding day. This is common and most will for a travel fee depending on the location of your wedding. This will take the stress away of needing to travel on the morning of your wedding enabling you to relax as much as possible in the lead up to the ceremony.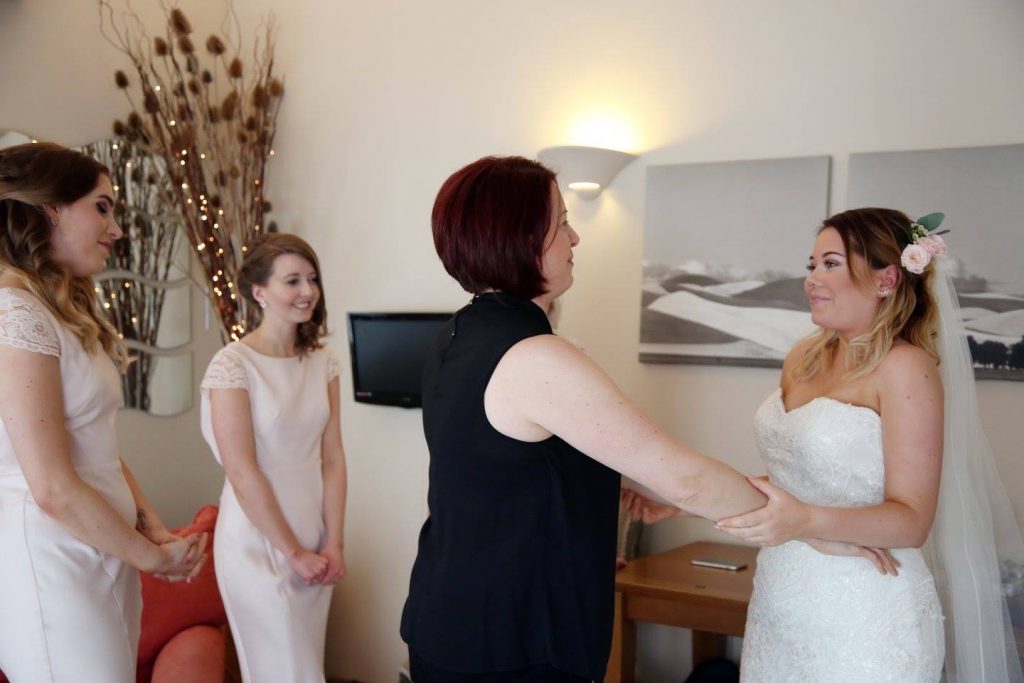 What's in their wedding make up kit?
Find out what makeup they use in their kit. If you love high end makeup, you will disappointed when you see high street makeup makes an appearance. Do they have enough brushes to cater for all the wedding party that at clean and hygienic? Do they understand how to cater for all skin tones, types and textures?

Insured and Qualified
Check to see if they have insurance this means the artist is qualified to carry out wedding makeup. A true professional will be able to send you a copy on request.