I love the time of year, where we are treated to long, bright sunny days. I wanted to share this wonderful shoot with you, that I had the pleasure to be part of. We headed to the beach to create blue inspirational wedding vibes for the alternative beach elopement. Helping you find some blue wedding inspiration.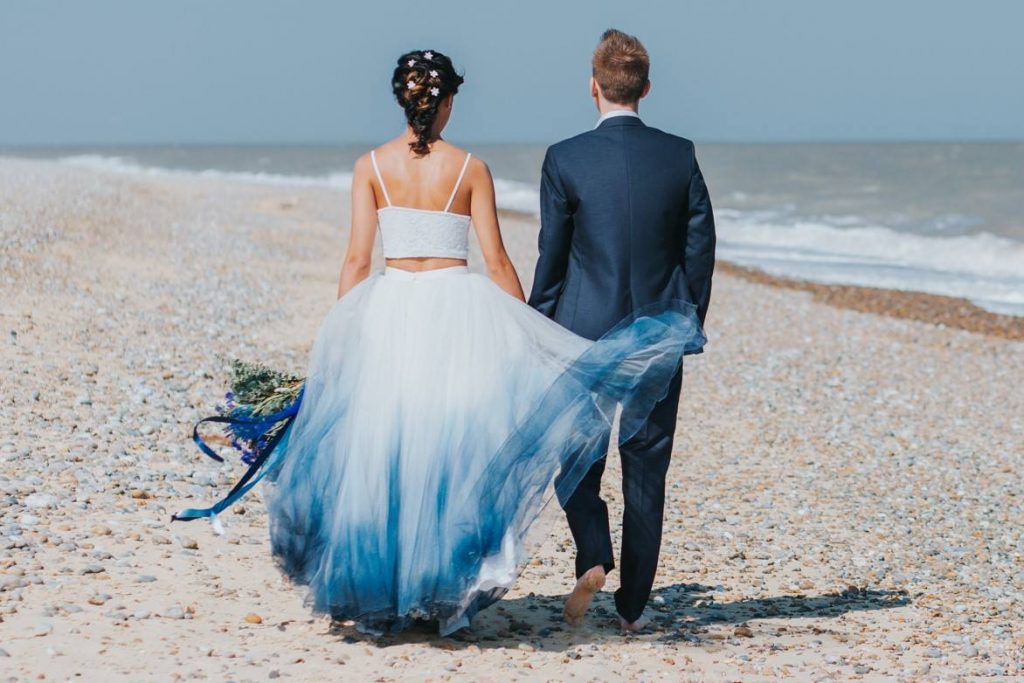 Dreamy skies and bright sunshine, were the order of the day. Thorpness Country Club is a quirky wedding venue right on the cusp of the Suffolk coast. With it's own private stretch of beach for couples to enjoy on their wedding day.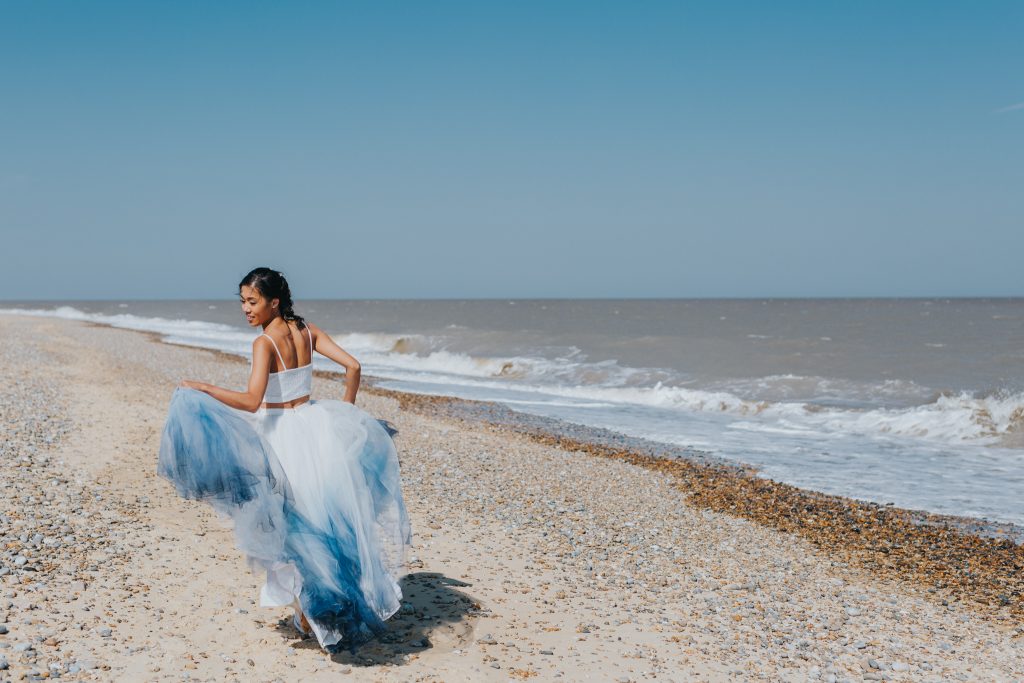 A beach wedding gives a sense of freedom and a relaxed feel to your wedding day. Being able to coordinate your bridal outfit with your surroundings adds to your beach theme enabling you to break with traditions. A two piece offers just that a modern short strappy top with a full tie dye skirt a mix of modern, fresh and elegance. The bridal skirt floating in the wind offers a sense of freedom and movement.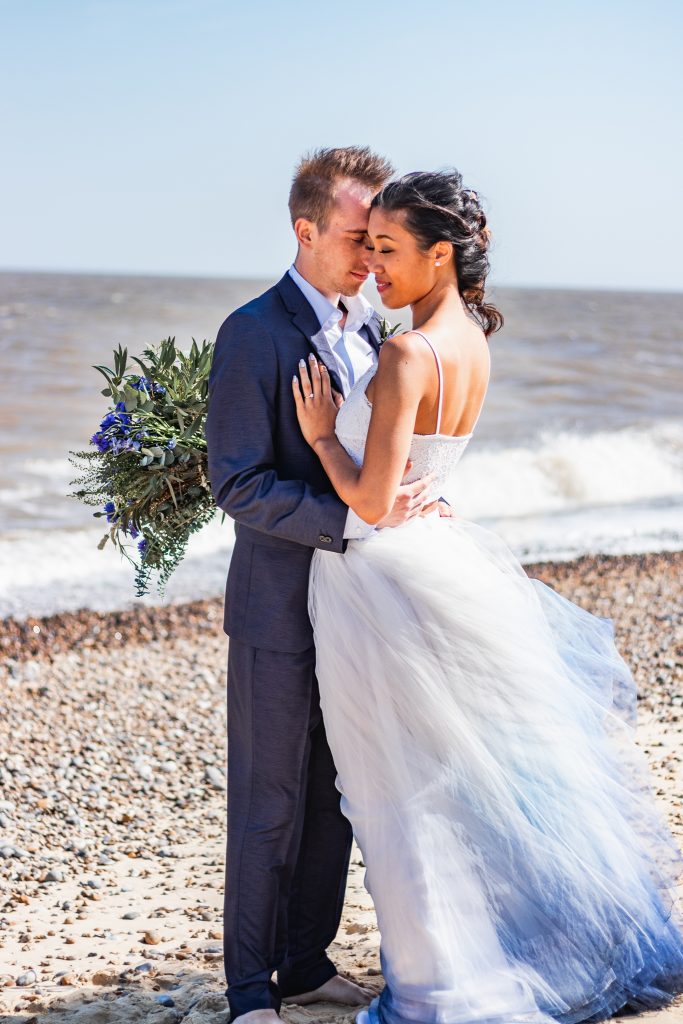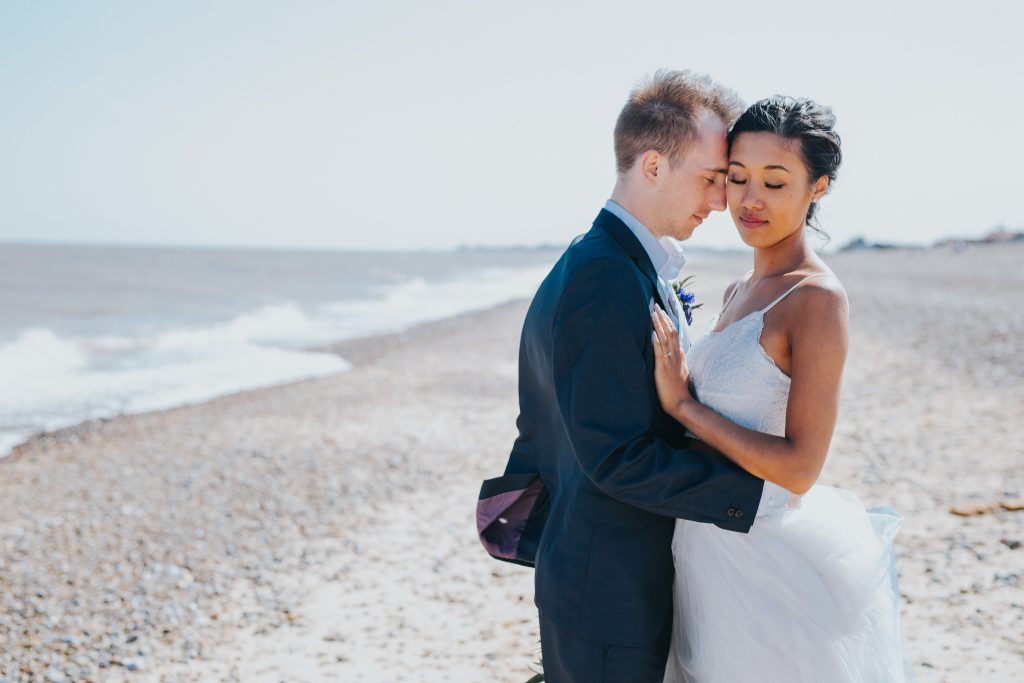 Hairstyling
Because the breeze coming off the sea with a beach wedding can play mayhem with your hair. By putting the hair up into a mermaid style braid. It is strong and secure underneath. Whilst looking effortless and relaxed on top. Adorned with delicate bridal accessories to create the perfect finish.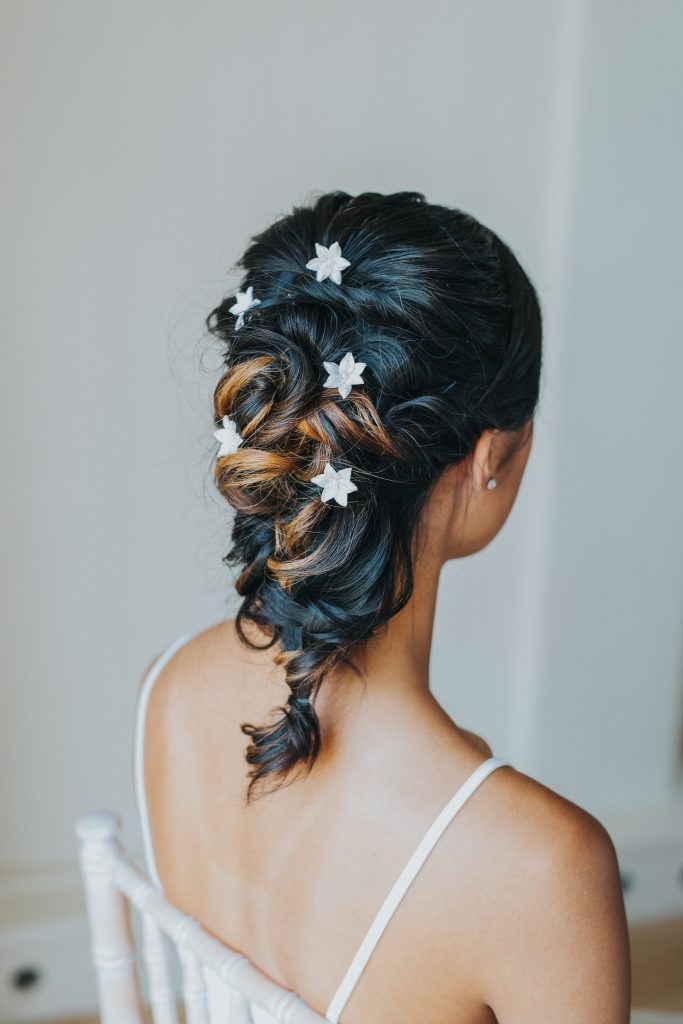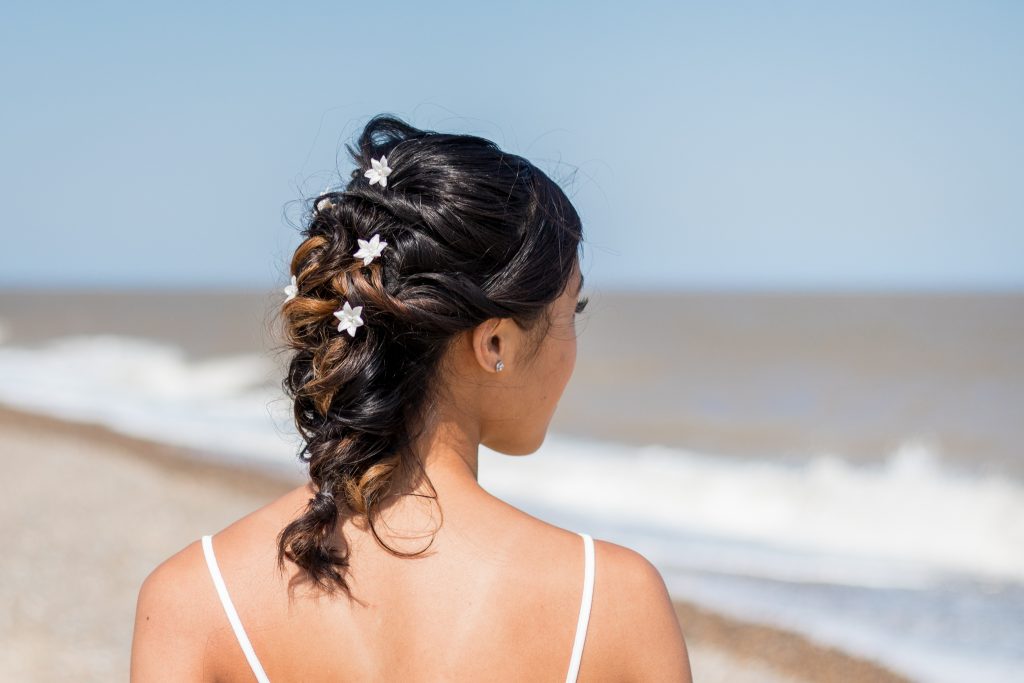 Using a shine spray, I choose the brand Kenra to give the hair a reflective finish, which works very well in the sunshine. Creating texture in the hair helps hair accessories to stay in place. To create hold I used Sam McNights easy updo texture spray, misting each section lightly as I pinned in each section.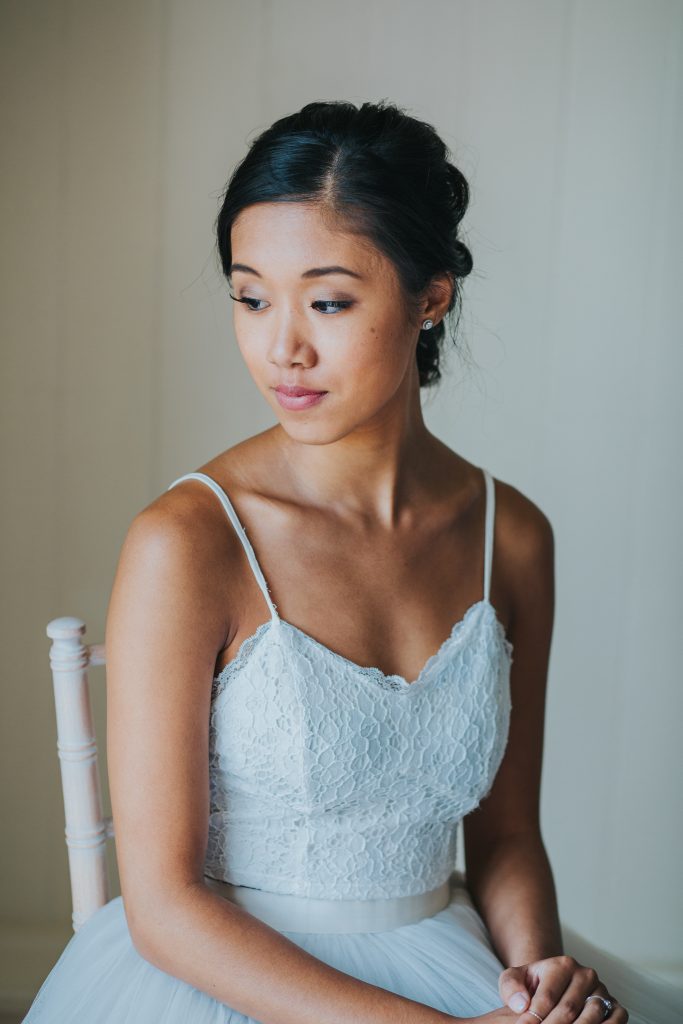 Makeup
Creating beautiful looking skin was key to a beach wedding makeup by making the most of all the natural light that will enhance your face outside. Using my airbrush. I added layers of liquid foundation sprayed onto skin this keeps the application light. First I prepared the skin, with delilah under wear primer serum. I massaged this into the skin to hydrate and smooth imperfections, keeping the skin's natural appearance. I love using this primer on my brides. Bear in mind those sunny rays can cause redness wearing UV protection on your face will protect you from harmful rays.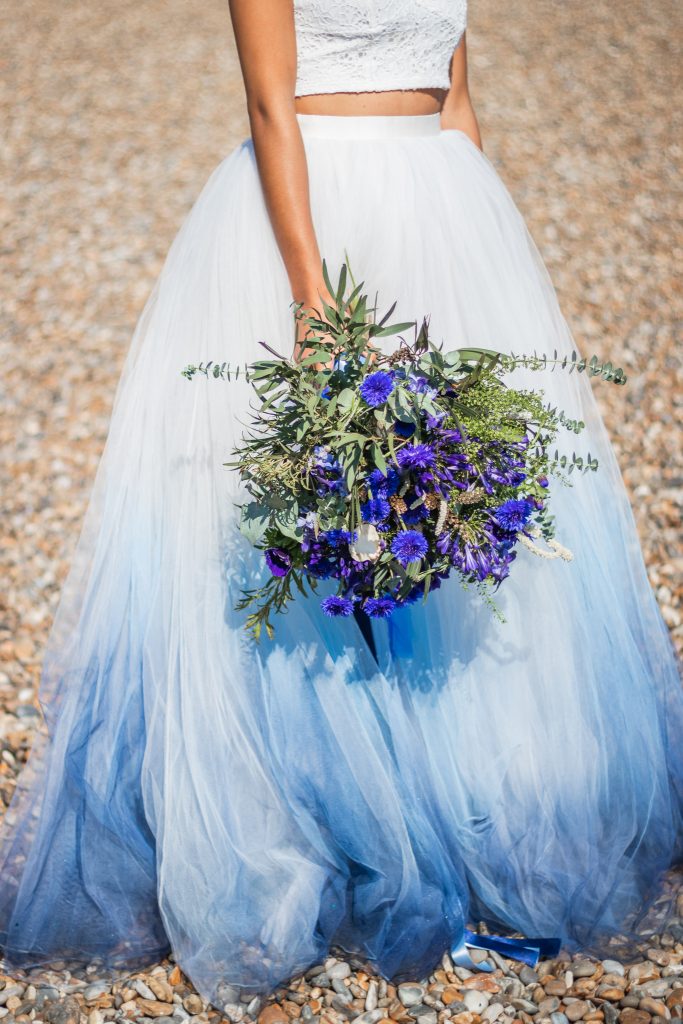 Statement bouquets with various hues of blue and white with plenty of greenery combine to create this floral arrangement. Ribbons were added to the base of the bouquet in different tones emulating the floating of the skirt.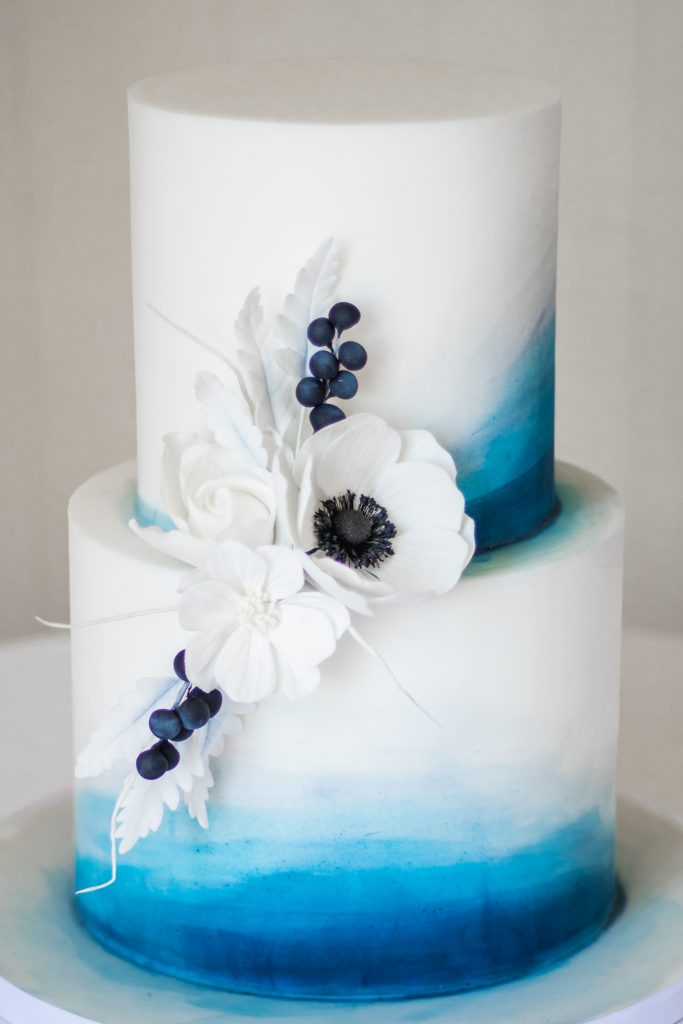 The tie dyed skirt gave way to a complimentary cake because of the multiple blue hues in an ombre finish adorned with beautiful flowers and berries all crafted in sugar.
Blue Inspiration for Stationery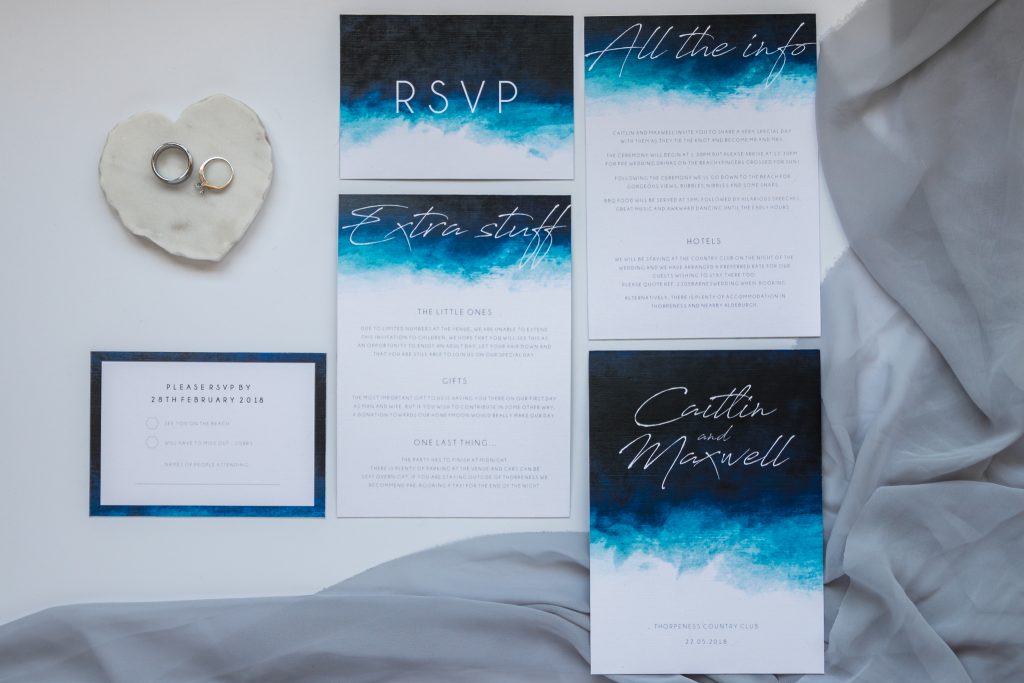 Combining the ombre theme with complimentary stationery sets the tone of the wedding. Here we see a combination of blue hues from powder blue through to navy, encapsulating the blue inspiration.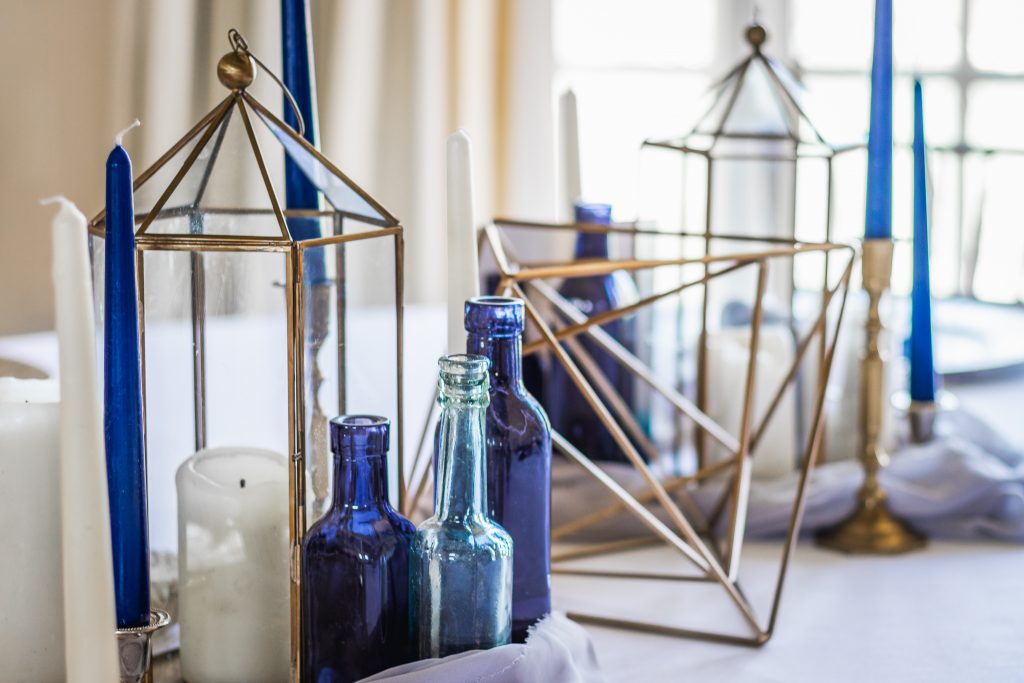 Styling for a beach wedding combines multi tonal glass bottles with brass candle holders with geometric design for added dimension to the table settings. With candle holders of differing heights to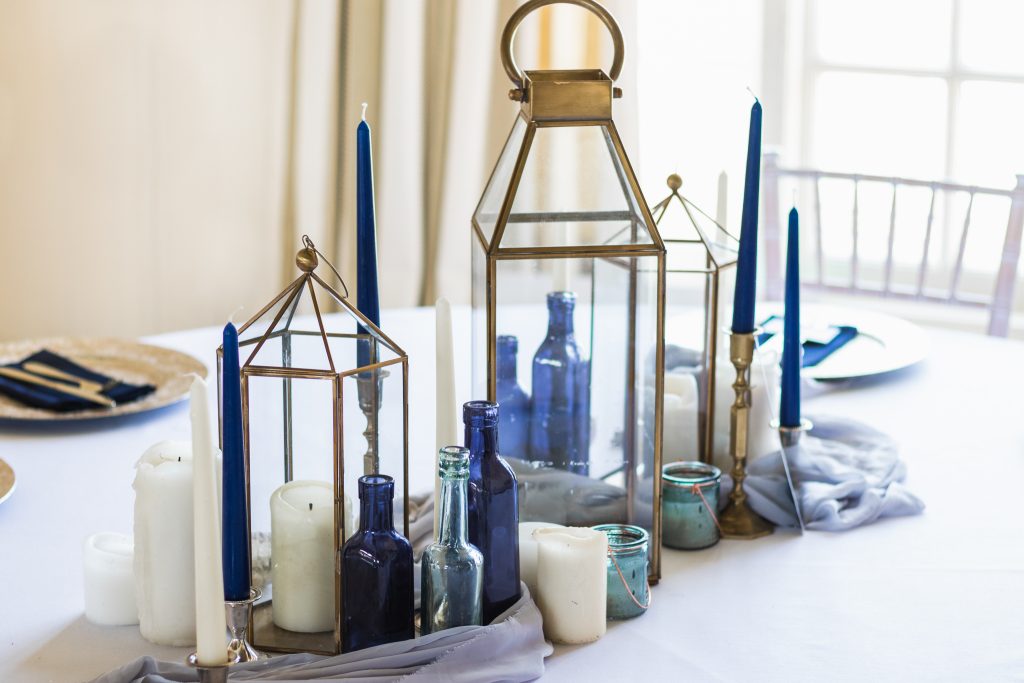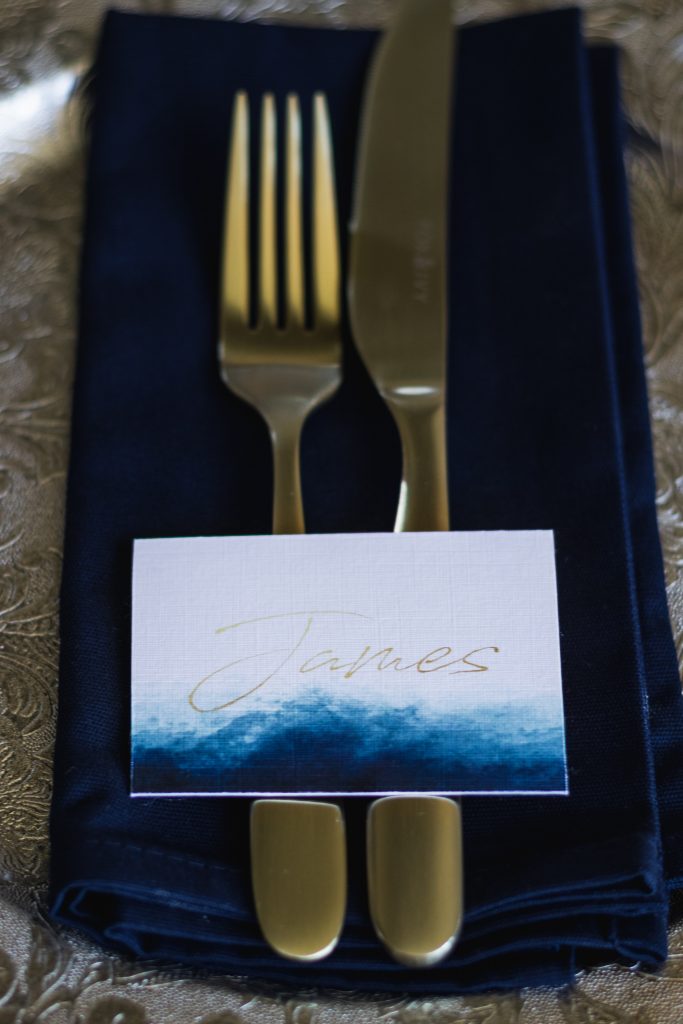 If you are planning a wedding and would like to learn how to apply your bridal makeup that looks flawless take a look at my bridal makeup lessons.
Thank you these wonderful suppliers, please check them out on instagram.
Photography: @bondphotographyuk & @charlotterazzell
Venue: @thorpenesscountryclub
Florals: @trianglenursery
Dresses: @bexbrides
Stationary: @sarah_ardrey_designs
Hair & Make-up: @jennybucklandmakeup
Hair accessories: @rachellouisebridal
Styling: @venuestylingbysara
Cake: @amelieskitchen